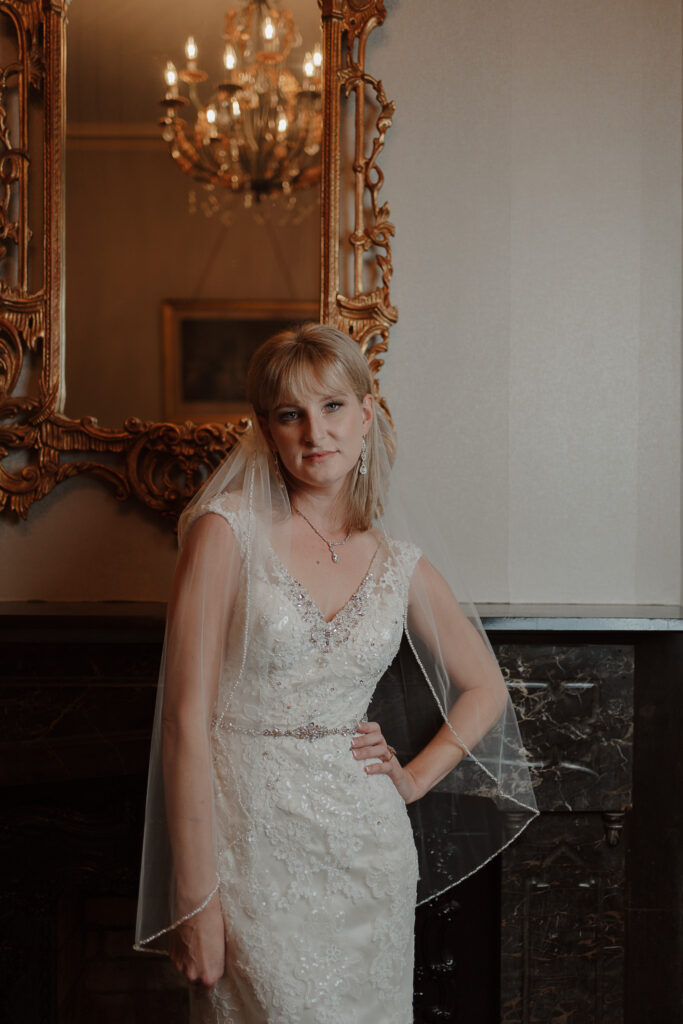 Are you looking for the perfect way to make your Virginia wedding day look flawless? Hiring a professional makeup artist is one of the best ways to ensure you have picture-perfect memories. Did you know that up to 87% of brides report being happy with their decision to hire a pro makeup artist on their special day? That's right! This statistic shows just how essential having a pro on hand can be when it comes to making sure everything looks absolutely stunning in photos and videos.
If you're still not convinced, here are some more compelling reasons why hiring a professional makeup artist for your Virginia wedding is an excellent choice. From providing expert advice about which products will work best with your skin type, to helping create beautiful hairstyles that will last through all the dancing and partying – there's no doubt that hiring a pro can take your big day from ordinary to extraordinary!
No matter what kind of look you want for your big day, working with a professional makeup artist who understands current trends and classic styles can help ensure that your vision becomes reality. So if you're ready to get gorgeous without any stress or hassle – keep reading this article we've put together about the benefits of hiring a professional makeup artist for your Virginia wedding.
What To Consider When Hiring A Professional Makeup Artist
You'd think that hiring a professional makeup artist for your Virginia wedding would be an easy decision, but you could not be further from the truth! With so many options available to choose from, it can seem daunting to determine who is best suited for your special day. After all, who wants their big event ruined by bad makeup?
What should you look for in a professional makeup artist when planning a Virginia wedding? Well, firstly, they should have experience with weddings and events of all sizes. They should also be up-to-date on the latest trends and techniques. Furthermore, communication skills are key – make sure that you feel comfortable discussing what kind of look you want before booking someone. Finally, don't forget about cost! A great artist may come at a higher price tag than expected depending on their level of expertise.
As exciting as it is to plan your dream wedding in Virginia, researching and selecting the right makeup artist doesn't have to add extra stress. Now that you know what factors to consider when choosing a professional makeup artist, why not weigh out the pros and cons between them and doing DIY makeup?
Professional Makeup Artist Vs. Diy Makeup
When it comes to your Virginia wedding, you want everything to be perfect. That's why deciding between hiring a professional makeup artist or doing your own makeup is such an important choice.
On one hand, DIY makeup can seem like the cheaper and more convenient option. After all, with just a few clicks of a mouse you could order whatever products you need straight to your door. And there are countless tutorials available online showing how to do different looks for any occasion. But that doesn't mean it's necessarily the right move for your big day.
A professional makeup artist has years of experience in creating beautiful bridal looks. Not only will they have access to higher-quality products than what you'd find at the store, but they also know exactly which techniques and colors will best suit your skin tone and face shape. Plus, as someone who does this type of work every day, their speed and precision can ensure that even if something unexpected happens on the morning of the wedding, you'll still look flawless by the time pictures start being taken!
The bottom line? When it comes to making sure that you look amazing on your wedding day, sometimes leaving it up to the professionals pays off.
What Services Does A Professional Makeup Artist Offer For A Wedding?
Typically, you'll get more than just one service option when it comes to hiring a professional makeup artist.
One popular choice that many brides make is to have their makeup done in combination with hair styling. This gives them the convenience of having both beauty treatments done at once while also saving time. Plus, they can take advantage of special discounts offered by some salons or makeup artists who bundle these two services together.
Another great thing about hiring a professional makeup artist for your wedding is that they will be able to customize any look for you. From subtle and natural looks to dramatic evening styles, there's no limit as far as creativity goes! Professional artists are experienced in creating unique effects that match each bride's individual features and preferences perfectly. They also know how to work with different skin tones and textures—so you can rest assured that your look will turn out exactly the way you want it to!
By taking into account all these points, it's easy to see why so many couples choose to hire a professional makeup artist for their wedding. With this decision come numerous benefits which we will explore further in the next section.
Benefits Of Hiring A Professional Makeup Artist For Your Wedding
When you are planning your Virginia wedding, hiring a professional makeup artist can be an invaluable asset. It's estimated that over 60% of brides in the United States choose to hire professional hair and makeup services for their special day. With so many couples making this choice, let's explore the benefits of hiring a professional makeup artist specifically for weddings in Virginia.
One major benefit is that a professional makeup artist will have extensive experience with applying makeup under harsh lighting conditions such as photography or videography flashes. They understand how to create looks that both appear natural yet also stand out on camera so that you look your absolute best when it comes time to say "I do". Additionally, they know how to make sure everything lasts throughout the night without any touch-ups needed during the reception.
Having access to high-end products like foundations, eyeshadows, lipsticks, and more helps ensure flawless results every single time. Professional artists often use luxury brands like Dior, Chanel and MAC cosmetics which provide superior quality pigments and textures compared to drug store counterparts. Plus, these same luxurious products are used by celebrities all around the world! So if you want to feel like Hollywood royalty on your big day – then having a certified pro apply your glam is key!
Now that we've discussed the advantages of opting for a professional makeup artist for your Virginia wedding – let's turn our attention towards some tips for choosing the right one… 1. Ask for Referrals: Word of mouth is a great way to find the right makeup artist for your wedding. Ask family and friends who have recently been married for their recommendations.
Tips For Choosing The Right Professional Makeup Artist
It's easy to feel overwhelmed when it comes to choosing a professional makeup artist for your Virginia wedding. You might be tempted to do the job yourself, but it's worth considering the benefits of hiring an experienced and skilled makeup artist. After all, you want your special day to look perfect! Here are some tips for finding the right professional makeup artist who can make your vision come true.
First off, start by looking at portfolios – what have they done before? A portfolio will give you valuable insight into potential artists' skillsets and styles so that you can get an idea of whether their work is compatible with yours. It's also helpful to read reviews from past clients or even ask around family and friends if they know anyone who has hired a professional makeup artist in the area. This way, you'll gain additional perspective on how satisfied people were with their service.
Finally, don't be afraid to ask questions! When meeting with a prospective artist, make sure to find out about pricing options as well as any expectations they may have regarding trial sessions or timelines leading up to the big day. Getting answers to these inquiries beforehand can help ensure that everything goes smoothly on your wedding day – leaving both you and your bridal party feeling beautiful (and stress-free!). With this information in hand, you're now ready to move onto the next step: interviewing potential candidates.
What To Ask When Interviewing A Professional Makeup Artist
Choosing a professional makeup artist for your wedding can be overwhelming. With over 1 million weddings taking place every year in the United States, it's no wonder that so many couples are seeking out qualified professionals to help them look their best on their big day. Asking the right questions during an interview with a potential hire is key to ensuring you get exactly what you want from your makeup artist.
When interviewing a professional makeup artist for your Virginia wedding, there are several items worth considering. First and foremost, ask about their experience level – have they worked with brides before? How long have they been in business? Have they ever done work similar to yours? These will all give you valuable insights into whether or not this particular artist is right for you. Also, inquire as to what products they use and how often they update their skillset by attending classes or workshops; these could affect the quality of results you receive. Finally, make sure to bring photos of yourself and any other members of the wedding party who need makeup services so that the artist can get an idea of everyone's style preferences ahead of time.
The most important thing when selecting a professional makeup artist for your special day is getting one who understands your vision and makes you feel comfortable throughout the process. Researching online reviews and asking friends for recommendations can also be helpful in finding someone whose work speaks to you specifically. Taking some time now to do the due diligence will pay off later when you don't have to worry about your face looking anything less than perfect!
How To Prepare For Your Professional Makeup Artist Consultation
You've decided that hiring a professional makeup artist for your Virginia wedding is the way to go. Congratulations – you're on the right track! But before taking this leap of faith, it's important to prepare yourself for the consultation with your potential makeup artist. Let's take a look at how to do just that.
First and foremost, be sure to ask all the questions you need to be answered in order to make an informed decision.
Do they have experience working with brides?
What products are used?
How long will the application process take?
Asking these types of inquiries can help ensure that your expectations are met and that any possible issues or misunderstandings can be cleared up ahead of time.
Another great tip when preparing for a consultation is researching different styles and looks that you may want to try out on your big day. Whether it's something traditional or modern, soft and subtle or bold and eye-catching – having some ideas beforehand can really help narrow down what kind of service will best serve you and your needs. This also helps give your potential artist a better idea of what direction to take so they can create the perfect look for you!
By following these steps, you'll put yourself in good stead for getting exactly what you desire from your professional makeup artist – leaving both parties happy and contented as we move onto pricing services for your Virginia Wedding.
Pricing For Professional Makeup Artist Services For Your Virginia Wedding
It's no wonder that 8 out of 10 brides in Virginia choose to hire a professional makeup artist for their special day. After all, the cost is relatively small and will help ensure that you look your absolute best on one of the most important days of your life! So, when it comes to pricing for professional makeup artist services in Virginia, what can you expect?
Well, prices vary depending on the experience level of the artist as well as any additional services or products they offer. Generally speaking, though, you should anticipate spending anywhere from $50-$250 per person depending on how much work needs to be done. This price typically includes foundation application but does not include hair styling or false eyelashes which may incur an extra charge. If you're looking for something more customized such as airbrush makeup or specialized facial treatments like contouring or highlighting these services could cost even more.
Fortunately, there are many talented artists available who provide quality service at an affordable rate so don't let the price deter you from finding someone who fits your budget and vision perfectly! With careful research and planning, you'll have no problem locating a skilled professional makeup artist whose rates fit within your wedding budget – leaving plenty left over for other expenses associated with your big day.
What To Expect On Your Wedding Day
Planning for your Virginia wedding day can be a thrilling and transformative experience. From perfecting the guest list to finding that perfect dress, there are so many details that have to come together on your special day. One detail you should definitely consider is hiring a professional makeup artist – it's an integral part of making sure you look and feel your best!
On your big day, having a professional makeup artist will ensure everything runs smoothly. Your makeup artist will arrive with all their supplies ready to go – they'll bring the right products, brushes and tools needed to create the look you want. You can choose from classic looks or something more modern and trendy; no matter what style you decide on, your makeup artist will expertly apply just the right amount of foundation, blush and eyeshadow to make sure you're looking flawless in photos and videos. Plus, if any last minute touch-ups are needed throughout the night, they'll be there to help out!
By investing in professional makeup artist services for your wedding day, you'll get peace of mind knowing every detail has been taken care of by someone who knows exactly how to give you that bridal glow. Now that we've gone over why hiring a pro is essential for achieving gorgeous results on your special day, let's move onto making your final decision.
Making Your Final Decision
As you ponder your final decision, it's a time of anticipation and excitement. Should I choose to hire a professional makeup artist for my Virginia wedding? With so much on the line, this is an incredibly important choice!
With that in mind, let's look at all the benefits of hiring a pro – not just beauty-wise but also emotionally speaking. From reducing stress levels to having someone who knows exactly what they're doing and will do their best to make sure you look your absolute best on your special day – with these perks, there's no doubt that you deserve such luxury. But ultimately, it comes down to how confident you feel when making the decision whether or not to go ahead with it.
Rising up to meet whatever challenge lies ahead should be something we always strive for; after all, taking risks can lead us into unforeseen opportunities and rewards beyond our wildest dreams! So try not to overthink things too much and just trust in yourself as well as those around you – your loved ones will support you either way. Makeup artists are experts in helping people look their best for any occasion – why shouldn't your wedding be one of them?
Conclusion
Hiring a professional makeup artist for your Virginia wedding can be a great way to ensure that you look and feel beautiful on the big day. From selecting the right artist, getting prepared for the consultation, knowing what services are offered, understanding pricing options and even preparing yourself for the actual day itself – there's no doubt that it can seem like an overwhelming process.
But don't let this stop you from taking advantage of all the benefits of having a pro do your makeup! With their knowledge and expertise in applying makeup, they will be able to create looks tailored specifically to suit your style and personality which is something DIY simply cannot provide. Plus, with so many talented artists out there who have extensive experience working with brides-to-be, you can trust that you'll get the perfect look for your special day.
I understand that budget may be one objection but when considering value for money, hiring a professional makeup artist is worth every penny. You'll have peace of mind knowing that someone with years of experience has taken care of everything from start to finish so all you need to worry about is enjoying your day!
Photos by: Stephanie Jenkins Photo
Venue: Linden Row Inn
Makeup: Jahara Jennae