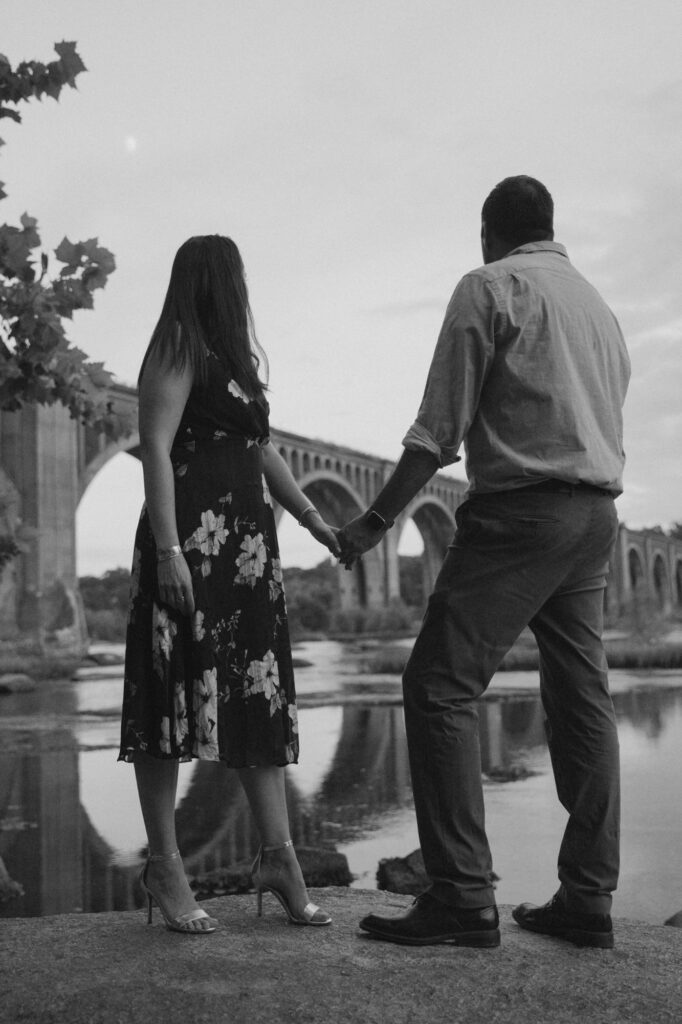 Ready to elope but unsure what to take with you? Don't worry – it doesn't have to be stressful. Packing for an elopement can actually be a fun and exciting experience if done right! With the right items in your suitcase, you'll look forward to the journey ahead while feeling completely prepared.
You deserve only the best on your special day so having everything packed perfectly makes a world of difference. By taking control of your belongings, you'll gain a sense of power over your destination wedding without sacrificing any style points! So get ready as we dive into exactly what items are must-haves for every eloping couple looking to make their dream come true.
Clothing
When it comes to elopements, almost half of all couples choose a destination wedding rather than tying the knot at home. That's why packing for an elopement can be particularly stressful; you want to make sure that you're bringing everything that you need without overpacking and becoming weighed down! We'll start with clothing – what should we bring?
When thinking about clothing for your elopement, consider how formal or casual the event will be. If it's on the more formal side, then a nice dress or suit may be necessary. However, if it is going to be more low-key and relaxed, then comfortable clothes like jeans and a t-shirt are usually appropriate. Additionally, depending on where you're headed and the weather conditions, don't forget to pack some warm layers such as sweaters or jackets if needed.
One other item worth considering when preparing your wardrobe is accessories such as jewelry or hats. These items can help elevate even the most basic outfits into something special and memorable – perfect for those once-in-a-lifetime moments! Now let's move on to shoes…
Shoes
When it comes to shoes for an elopement, you'll want something comfortable yet stylish. You don't want your feet aching when you should be celebrating! Here are five items that should definitely make the cut:
A pair of wedges or heels – these will help dress up any outfit and give you some height if needed.
Comfortable flats – let's face it, walking around all day can take its toll. Flats will ensure your feet stay happy while still looking chic.
Strappy sandals – perfect for more casual days out exploring during your elopement adventure.
Sneakers – yes, even on your wedding day sneakers are totally acceptable! Choose a nice white pair to go with almost any look.
Flip flops – beach days call for flip flops! Pack a good quality pair so they last through multiple outings in the sand.
No matter what style of shoe you choose, make sure you bring enough pairs to keep your toes comfy throughout the trip. Don't forget socks as well—they may not seem glamorous but they'll definitely come in handy during chilly mornings or evenings spent outdoors. And remember, investing in cushioned insoles is always worth it! Now let's move on to accessories…
Accessories
When it comes to your elopement, the accessories you pack are just as important as any other item. After all, they can make or break your look! So think carefully about what will add a little extra sparkle and shine to your special day. Let's explore some of these must-have pieces for an unforgettable elopement.
First up is jewelry – from classic pearls to modern statement pieces. For brides, pick something that complements your dress without taking away from its beauty; for grooms, opt for subtle cufflinks or a pocket watch if you're feeling dapper. And don't forget wedding bands – simple but timelessly elegant rings that symbolize the eternal bond between two people in love.
Next on the list are sunglasses: perfect for capturing those beautiful memories while also protecting your eyes from harsh sunlight (or rain). Choose frames that match both your outfit and personality and let them work their magic when you walk down the aisle together. Besides adding style points, they could be great props during photos too!
Speak with confidence and elegance by carrying a stylish clutch or bag. It'll be useful to keep items like tissues handy throughout the ceremony and reception afterward – plus it adds a touch of sophistication that every bride should have on her special day. With so many options available, find one that reflects who you are as a couple…
Toiletries
When packing for an elopement, toiletries are a must-have to ensure that your special day goes ahead without any hiccups. Visualize yourself and your partner in a romantic setting, far away from home. You want everything to be perfect – preparation is key! Here's what you need:
A small travel bag containing all of your toothpaste, shampoo, conditioner, razors, and other personal hygiene items. Don't forget to include your makeup essentials like foundation, eyeshadow palettes, and mascara and your favorite perfume or cologne
These will make sure you look your best throughout the day and night. Plus, nothing ruins a moment faster than having bad breath or smelly armpits! Having these essential toiletry items with you gives you peace of mind knowing that even when life throws unexpected surprises at you on your big day – there won't be anything lacking in terms of hygiene or beauty needs.
But before heading off on this romantic adventure together, don't forget about the important documentation needed for getting married legally – such as birth certificates and marriage licenses. This may take some time to organize but it's well worth the effort so that both parties can come back home legally married.
Documentation
When you're eloping, it's important to make sure that you pack all of the necessary documentation. This includes essential documents like passports and driver's licenses for each person in your party. You'll also need any paperwork related to marriage or other legal matters if applicable. Don't forget about photocopies as well; having a few extra copies can be useful just in case something gets lost or stolen during your travels.
You should also look into whether there are any required travel visas that you may need depending on where you're going. Make sure to research this ahead of time so that everything is taken care of before you leave. It's also good practice to bring along some form of identification with a photo, such as a state-issued ID card – even though technically not needed when traveling domestically within our country, I always find this helpful in case of emergencies or unexpected delays.
Finally, don't forget to check up on the local laws wherever you're headed – these can be quite different from place to place and will often affect what kind of documentation is required for entry into certain countries or cities. Knowing what type of documents might be needed beforehand will save you a lot of hassle down the road! With all these things in mind, let's move on to packing personal items for an elopement…
Personal Items
When it comes to packing for an elopement, personal items are just as important as the other things on your list. After all, you want to be comfortable and stylish when you tie the knot! To illustrate this metaphorically, think of a puzzle: each piece is essential to making up the whole picture.
So what do you need? Here's a brief checklist of 3 must-have items that can make or break your special day:
1) Comfortable shoes – You'll likely walk around a lot more than usual so don't forget something cute but practical.
2) An extra outfit – Just in case there are any surprise occasions during your getaway.
3) Something sentimental – A token from home that reminds you why you're doing this in the first place.
These might seem like trivial details, but they're key components of having a successful wedding experience. So take some time to pick out these pieces carefully – after all, it is one of the most important days of your life! With personal items packed, we move onto our next section about electronics…
Electronics
We've reached the final stretch before jetting off on our elopement – it's time to pack those electronic items! Our electronics are like a lifeline, connecting us with friends and family back home – so don't forget them. Let's dive into what we need to bring along for this grand adventure.
First on the list is your portable phone charger. It may seem obvious, but when you're lost in love, details can easily slip away. Ensure you bring an extra one just in case any mishaps occur during the trip. But remember: Technology shouldn't be at the forefront; you two should be stealing all the attention!
Finally, consider bringing a portable speaker as well. You'll definitely want to dance to some music while celebrating together! And it wouldn't hurt to have a few romantic tunes playing softly in the background either. Now that we've nailed down what tech gadgets we need, let's see what items would make our ceremony even more unforgettable…
Items For The Ceremony
So, you've got the electronics for your elopement packed up and ready to go. Now it's time to think about what items you need for the ceremony itself! This will vary depending on whether you are having a religious or secular wedding, but there are some common things that everyone needs to bring.
First of all, if either of you is wearing a veil or special headpiece, make sure that's packed in with your other clothing so it doesn't get crushed during travel. If you have rings for each other, be sure to bring those along too – they can be tucked away safely in your carry-on bag until needed at the altar. Don't forget any additional jewelry or accessories as well; these small touches can really add something special to your big day!
Most importantly, don't forget to include any documents that may be required by law in order for your marriage to be legally recognized. You'll want to check with local authorities before leaving home on exactly which papers are necessary (if any) – having them properly filled out ahead of time will save you from scrambling at the last minute!
Now that we've covered everything you need for the ceremony portion of your elopement, let's move on to looking at what items should be included in preparation for the reception…
Items For The Reception
The elopement is a special and unique moment for two people in love. It's a chance to celebrate the start of their new life together, without all the fuss of a traditional wedding. Packing for an elopement requires some forethought, especially when it comes to items that will make the reception extra special. Here are several items you should consider packing:
• Decorations – From streamers and balloons to table centerpieces, small decorations can help your reception venue come alive with a joyous celebration.
• Music Equipment – Whether you have live musicians or just want to plug in your phone, having music equipment on hand helps create an atmosphere and get everyone dancing!
• Refreshments – Don't forget to bring refreshments like drinks, snacks, and cake so your guests can enjoy themselves as they celebrate this special occasion with you.
These three elements are essential for creating the perfect atmosphere at an elopement reception. They'll ensure that both couples and guests alike feel welcomed and included in celebrating each couple's journey ahead together. Creating a festive ambiance also allows everyone to relax into the joyful mood created by such intimate occasions. With these nine simple items packed and ready to go, you'll be able to fully embrace this important event and make it truly memorable for years to come. Next up? Making sure you don't forget any necessary photography equipment.
Emergency Supplies
When it comes to elopement packing, emergency supplies are an absolute must-have! Forgetting these essential items would be a disaster of epic proportions. Picture this: you and your partner on the beach in Hawaii for your elopement, ready to exchange vows – but with no way of contacting anyone if something goes wrong. Yikes!
Emergency supplies should include anything from sunscreen and insect repellent (to protect against any unexpected surprises) to phone chargers and extra batteries (in case of power outages). Don't forget to pack a first aid kit too; bandaids, antiseptic cream, ibuprofen…you never know when they might come in handy. And don't forget about flashlights or flares either–they could help ensure that someone finds you quickly if things take a turn for the worse.
Your safety is of utmost importance, so make sure you have all the right gear before embarking on your romantic adventure. With proper preparation and precautionary measures like stocking up on emergency supplies, nothing can stand between you and you're happily ever after.
Conclusion
As you embark on your elopement journey, don't forget to pack all the essentials! It can be quite overwhelming when trying to figure out what items are necessary for an elopement. With this guide, I guarantee that you will never feel like you forgot something important ever again. Whether it's clothing, shoes, accessories, or toiletries; documentation, ceremony, and reception items; photography equipment or emergency supplies – no matter how big or small the item is – make sure to include it in your packing list before leaving home! And if there were a way to fit every single item you could possibly need into one bag – I'm sure we would have figured it out by now. But until then, just remember – as long as you've got everything listed here checked off your list, nothing can stop you from having the most amazing elopement experience of your life!