Are you ready to take control of your wedding planning and create the Virginia Wedding of your dreams? DIY weddings can be an amazing experience, but they require a lot of hard work and dedication. If this is something you've taken on, then you're likely wondering what do I need to know in order to make my DIY Virginia Wedding come together smoothly. Read on for our top tips that will help you plan the perfect special day!
First things first – budgeting. Knowing how much money you have available to spend will determine what kind of vendors and services you can afford. Setting up a realistic budget before getting started with any part of the process will save time and effort later on. It's also important to keep track of all expenses throughout the planning stages so there are no surprises when it comes time to pay bills at the end.
Next, start looking into potential venues, caterers, photographers, DJs or bands, florists, and more as soon as possible. You'll want enough time for research and comparison shopping so that you get exactly what suits your needs within your budget. Make sure each vendor has adequate insurance coverage in case anything goes wrong during your event.
Finally, don't forget about the paperwork! Be sure to obtain all necessary permits from local government agencies before beginning any setup or decorations at your venue site. This will ensure that everything is done legally and safely while avoiding costly fines or other issues down the line.
So if you're ready to dive headfirst into creating a memorable DIY Virginia Wedding – follow these four tips and get planning today!
Choosing A Venue
Picking a venue for your big day is like finding the right key to unlock your dreams. Every bride and groom has a unique vision that they want to bring to life, so it's critical to find the perfect place where all of their hopes can be realized. It's more than just four walls; it's an opportunity for you to create something special and unforgettable.
The most important thing when looking for a venue in Virginia is to know exactly what type of atmosphere you are trying to achieve – whether its classic elegance or modern chicness, rustic romance or wild whimsy. Does the space have enough room for everyone on your guest list? Is there any additional décor required such as furniture rentals or draping? Are there restrictions on vendors or noise levels? All of these questions need answers before taking the next step.
With some creative research and thought, selecting the ideal location will become easier with each visit! Narrow down your options by getting clear on your wants and needs, staying organized with budgets and timelines, and visiting potential venues ahead of time if possible. By following this approach, you will be able to make sure that you select the best fit for expressing who you both truly are on one of the most memorable days of your lives!
Hiring A Wedding Planner
Planning a wedding is like orchestrating an epic symphony. From the venue to vendors, each piece must fit perfectly together for the show to go on. Hiring a wedding planner can be one of those pieces that help make your special day shine.
When it comes to nailing down the details and making sure everything runs smoothly, hiring a professional who knows what they're doing can take away much of the stress and worry involved in planning your big day. A qualified coordinator will have their finger on the pulse of what's available in terms of venues, vendors, rentals, decorations and more. They'll also be up-to-date with current trends and regulations so you don't miss out on any important details or run afoul of local laws. Plus, having someone manage all these moving parts will give you time to focus on enjoying yourself instead of getting overwhelmed by logistics.
Wedding planners come in many forms: from full-service professionals who handle every detail to "day-of" coordinators who swoop in at the last minute to organize setup and tear down. It pays off to do some research before choosing a planner – check references, read reviews online, even look them up on social media if possible – as ultimately this person will determine how successful your event is going to be! With careful consideration and ample preparation, selecting the right wedding planner for your needs can help ensure that your Virginia wedding goes off without a hitch – paving the way towards establishing a budget with ease.
Establishing A Budget
Well, here we are! We've already decided on a wedding planner and now it's time to establish our budget. This is an important step for us because setting the right budget will help ensure that all of our needs are met without overspending.
Setting a budget can be tricky – there are so many things to consider. It's not just the cost of the venue or caterer; you'll also need to factor in decorations, dresses, entertainment, photography, flowers and more. Plus, don't forget about those unexpected costs like taxes and gratuities which can add up quickly!
It's important to remember that our budget isn't set in stone and that it should remain flexible. If something comes along that we didn't plan for then we may have to adjust our budget accordingly. That being said, having a well-thought-out plan from the beginning definitely helps keep everything on track.
Now that we know what our financial restrictions are, let's move onto finding a caterer who can work within them…
Finding A Caterer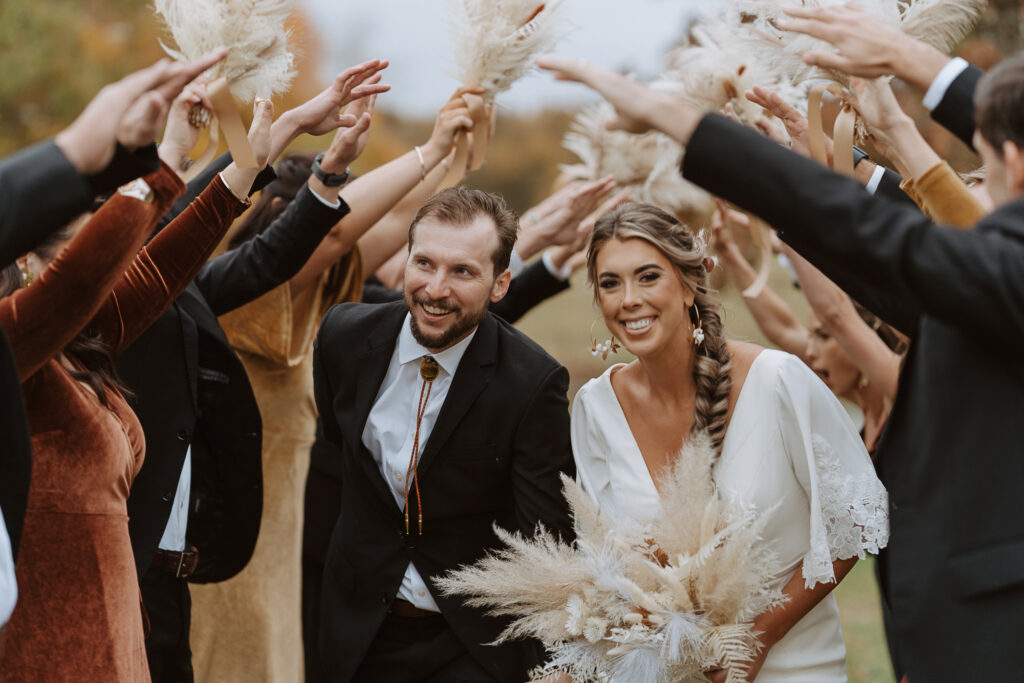 Planning a DIY Virginia Wedding? It's an exciting journey! But also one that requires careful preparation. To make sure your special day is perfect, you need to find the right caterer. Here's what you should know:
First off, consider your budget and how much you can afford to spend on catering. This can help narrow down your options and give you more control over costs. Once you have established a realistic budget for catering, start researching local caterers in the area who offer services within your price range. Look at their menus, reviews from previous clients, and any other information they provide about their offerings.
You will also want to ask questions about food preferences, dietary restrictions, menu customization options, and delivery or setup fees so that all of these details are covered before signing anything. If possible, try to sample some dishes prepared by each potential caterer as well – this way you can ensure the quality of their cuisine meets your expectations.
Finally, make sure to communicate with the chosen caterer throughout the entire process leading up to your wedding day. Make sure everything is clear regarding timelines and meal service plans so there won't be any surprises when it comes time for dinner! With proper planning and communication between yourself and your caterer, selecting delicious food for your big day will be a breeze – setting you up nicely for finding the perfect photographer next!
Selecting A Photographer
Finding a photographer for your Virginia wedding is an important decision. It's essential to select someone who will capture all the special moments of your big day, so you'll have these memories forever! You should aim to find a photographer that fits your budget and style, as well as is experienced in shooting weddings.
There are several ways to go about finding a photographer. Start by researching online or asking around friends and family for recommendations. Consider looking at photographers' portfolios, too – this can help you get an idea of their work and decide if it matches what you're looking for. Additionally, don't be afraid to reach out directly with any questions you may have before making your final choice.
Once you've found a few potential photographers, make sure they understand exactly what look and feel you want from them on the day–that way there won't be any surprises later on down the line! Make sure they also provide clear pricing information upfront so that there are no costly misunderstandings when paying the bill after the event. Now that this step is done, let's move onto crafting up a guest list!
Crafting A Guest List
Creating the perfect guest list for your Virginia wedding can feel like a daunting task. Imagine the feeling of elation that comes from finding just the right combination of friends, family, and acquaintances to join you on this special day – it's an experience worth savoring!
The key is to make sure you're taking into account all perspectives when crafting your list; who do you want to be there? Who are those VIP guests that absolutely must attend? And who would enjoy being included in such a momentous occasion but won't necessarily be offended if they don't receive an invitation?
By carefully considering these questions and making strategic choices, you can ensure that everyone feels welcome while also ensuring that your big day will go off without a hitch. Now, let's move on to setting the dress code for your wedding – another important step in planning your dream Virginia Wedding.
Setting A Dress Code
Now that you've got your guest list sorted, it's time to think about what kind of dress code you want for your DIY Virginia wedding. It can be a bit tricky deciding on the perfect look – after all, everybody wants their day to feel special!
If you're aiming for a more formal vibe, consider having guests choose from classic styles like tuxedos or evening gowns. You could even take things up a notch by adding in specific colors or materials. That way, everyone will have a unified and sophisticated aesthetic as they celebrate with you.
Alternatively, if you're going for something more relaxed and laid-back, then let your guests know ahead of time so they won't be caught off guard. For example, suggest semi-formal attire such as long dresses or suits without ties. Or perhaps go completely casual with cocktail party ensembles like jumpsuits or blazers paired with jeans. No matter which route you decide to take, make sure it reflects the overall tone of your big day!
It's now time to turn our attention toward organizing music and entertainment…
Organizing Music And Entertainment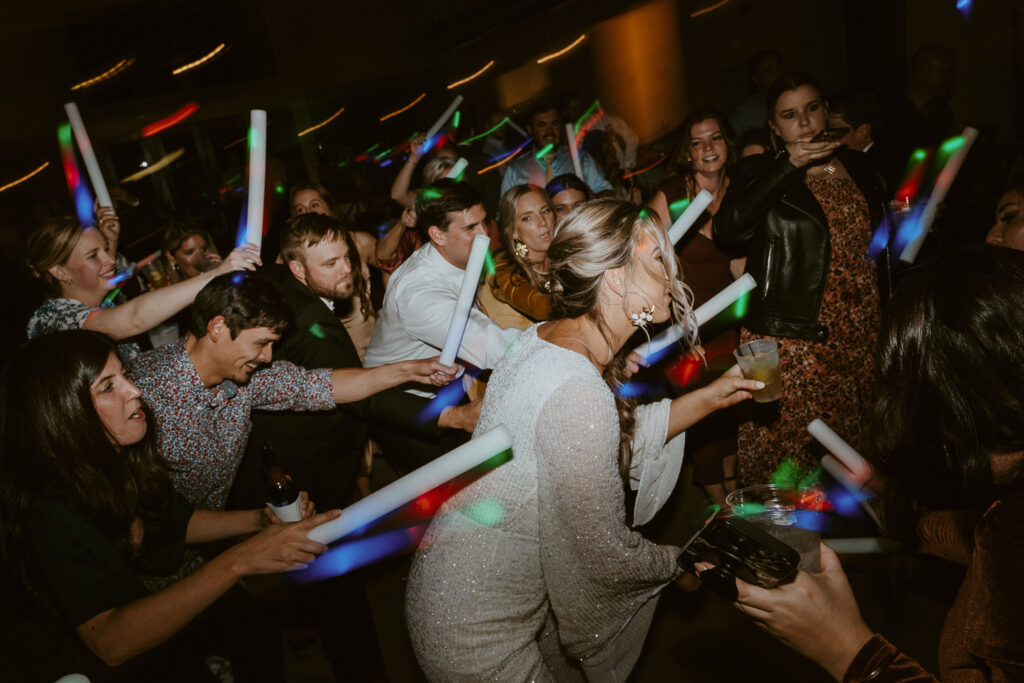 Planning your perfect Virginia wedding is a great opportunity to make sure that you create an event that everyone will remember for years! Music and entertainment play a significant role in the success of any celebration, so it's important to pay special attention when organizing these aspects.
To start off, consider carefully how best to curate the music selection for your big day. Itching to include your favorite song? Or dreaming of having a live band playing at the reception? Remember to think about how different tunes can help set the mood and atmosphere throughout each stage of the ceremony and party.
At the same time, don't forget about other types of entertainment such as games or activities. These are excellent additions if you want guests to feel relaxed and have fun while celebrating with you. From classic lawn games like cornhole to modern interactive experiences – there are plenty of choices available depending on your budget and theme.
Now that you have all this sorted out, it's time to move on to planning logistics and transportation details – making sure every aspect is taken care of before your big day arrives!
Planning Logistics And Transportation
They say that the devil's in the details – and when it comes to wedding planning, transportation logistics are no exception. From getting your guests from point A to point B without a hitch to ensuring your newly married couple arrives on time for their reception, organizing transportation is one of the most important steps in creating an unforgettable day.
When planning out your transportation needs, start by making a list of all those who need transport: bridal party members, family members, out-of-towners, etc. Then decide if you'll be renting cars or buses for everyone (or some combination). Consider whether there will be designated drivers among your group or if you'll be hiring professional chauffeurs – this can make a huge difference between having a stress-free experience and struggling with last-minute changes.
Be sure to also consider any additional services like airport shuttles for out-of-towners or car rentals for sightseeing excursions around town. It may pay off, in the end, to have someone else handle these arrangements so you don't get bogged down with more tasks than necessary.
With careful thought and preparation, you can ensure smooth sailing throughout your wedding day logistically speaking. Now that you've got this part covered up, let's move on to arranging accommodations for guests!
Arranging Accommodations For Guests
Accommodations are a key part of planning any wedding, and if you're hosting a Virginia wedding, it's no different. Did you know that over 50% of couples spend more than $3,000 on hotel accommodations for their guests? That's why it pays to plan ahead when arranging accommodation for your guests.
I'm sure you want to make sure your loved ones feel taken care of during the celebration – after all, they're here to celebrate with you! It can be helpful to secure discounts at nearby hotels or even rent out an entire property so that everyone is close by. Not only will this save your friends and family money, but it'll also give them peace of mind knowing there is somewhere safe and secure for them to stay overnight.
When booking accommodation for your guests, consider providing transportation options as well. You may want to book shuttles from the airport or provide shuttle service between venues throughout the weekend. This way, your guests don't have to worry about navigating around town or dealing with traffic while they try to enjoy themselves! Plus, having a few extra people in the car can help keep costs down while making sure everyone travels safely together.
No matter how many (or how few) rooms you need – whether one night or multiple nights – take some time now to research what works best for both yourself and your guests. From special deals on group rates to researching local properties that offer complimentary breakfast and other amenities – taking these steps early can ensure that everyone has an enjoyable experience at your DIY Virginia wedding.
Conclusion
It's time to make your dream Virginia wedding a reality! With the right touches and thoughtful planning, you can create a beautiful celebration that reflects your unique style. From choosing the perfect venue and hiring an experienced planner to selecting catering options and arranging accommodations for guests, there are plenty of details to consider when preparing for your big day. Through careful preparation and attention to detail, you can organize every aspect of your special event with ease.
The hard work doesn't end once the plans are finalized—on the contrary, this is just the beginning! In addition to making sure everything runs smoothly on the day of your wedding, it's important to take some time out for yourself in order to truly enjoy all of the moments leading up to it. Whether it's having a spa day or going on a mini-vacation before the ceremony begins, find ways to relax and be present in each moment so you can savor every memory as they come.
Your wedding should be one of the most meaningful days of your life; don't let anything get in between you and enjoy it fully. As long as you plan ahead and pay close attention to all of the details along the way, creating a memorable experience will be within reach. You have all of what it takes inside you – use those gifts wisely and start crafting your own version of happily ever after today!