Your Wedding Planning Checklist
Are you in the midst of planning a wedding? It can be an overwhelming process, but with the right set of tools and resources, it doesn't have to be so daunting. This article provides you with a complete wedding planning checklist that will help make your big day run smoothly and ensure everything is taken care of.
You don't need to feel powerless when it comes to creating the perfect celebration – this comprehensive guide will provide you with all the steps needed for successful pre-wedding preparations. From budgeting and booking vendors to selecting décor and organizing your guest list, you'll find out exactly what needs to be done at each stage of the planning journey.
With this ultimate wedding planning checklist at hand, you won't miss any important details and can take control over every aspect of your special day – giving yourself the power to create something truly memorable!
Venue Selection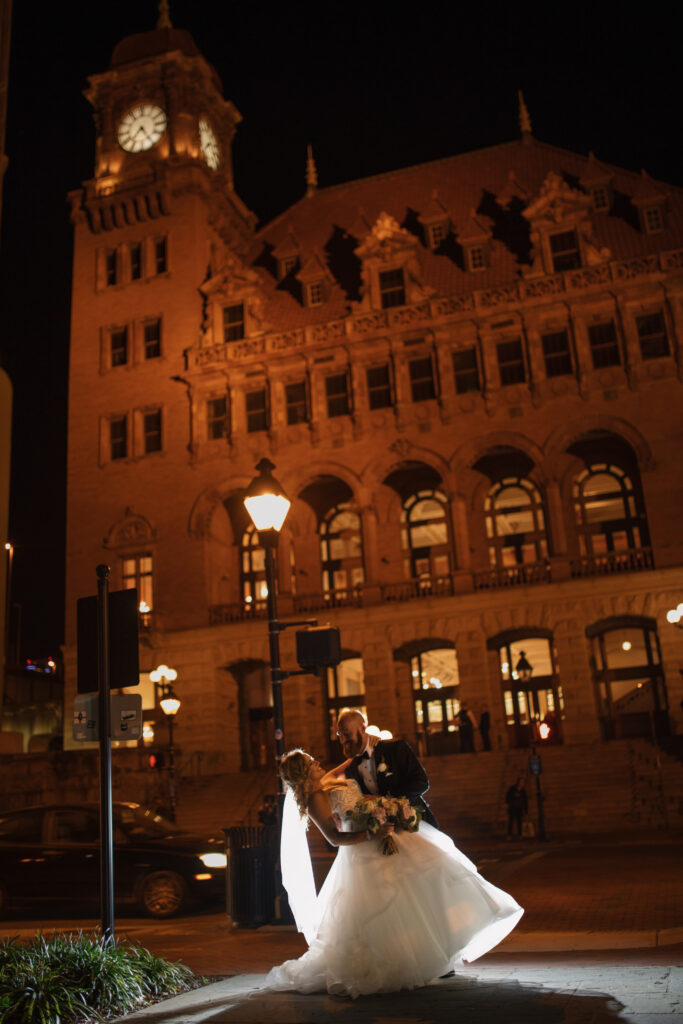 When it comes to wedding planning, one of the most important steps is selecting a venue. After all, your wedding event timeline and budget will depend on where you decide to tie the knot! With so many options out there – from traditional ballrooms to outdoor gardens or even beach venues – choosing the perfect place for your special day can feel overwhelming.
But don't worry – with some research and guidance, you'll be able to find the right spot that fits both your personality as a couple and your wedding event planning needs. Start by exploring local options in your area then consider other locations if necessary. Look into various factors such as price point, capacity limits, amenities provided, accessibility for guests with disabilities, etc., until you narrow down your choices to those that meet most of your criteria.
Don't forget to also ask about availability since popular venues tend to book up months in advance. Before making any commitments however, make sure you read through every detail outlined in their contract carefully before signing anything! Once everything checks out and you're happy with the terms agreed upon, congratulations – you have officially secured a venue for your big day! Now let's move on to another key element of wedding planning: budgeting…
Budget Planning
Budgeting for your big day can be an intimidating task. It's like a jigsaw puzzle that needs to fit together perfectly if you want the wedding of your dreams. Thankfully, there are some tried and tested tools available – such as a wedding checklist, bridal to-do list or free wedding planner checklist – to help make sure that all the pieces come together without breaking the bank!
A good starting point is to work out what kind of budget you have available; this will determine both where and when you can host your special celebration. You should also think about any extras such as decorations, travel costs and photography services that need to be factored in. Once these items are considered, it's time to start planning how best to spend it.
Fortunately, there are plenty of ways to save money on various aspects of your wedding – from using online marketplaces for DIY supplies and favors, hiring freelance vendors (like musicians) instead of pricey bands, or even asking friends/family members who may have a particular skill set which could benefit your wedding plans. With careful consideration and creative thinking, you can ensure that every penny counts towards making your perfect day happen!
Theme And Color Selection
Choosing a theme and color scheme for your wedding is an important part of the planning process. It sets the tone and overall look of one of the most special days in your life, so it's worth taking some time to get it right! Our wedding planning guide can help you create that perfect vision with everything you need for a wedding.
From traditional elegant white weddings to rustic boho vibes, selecting what will work best for you as well as your partner is essential – but also have fun with it too! Go over different styles until something stands out to both of you or if there's something specific that really speaks to you; this could be anything from certain colors, fabrics, patterns or even cultural traditions.
Once you've got your inspiration board sorted out, use our handy color palette tool to bring all these elements together into beautiful harmony. You'll be on track to creating a stunning backdrop for all those once-in-a-lifetime memories before starting the refinement of the guest list and finalizing your timeline.
Refining the Guest List
It's time to move forward with the wedding planning – and that means it's time to get serious about narrowing down your guest list. It can be hard when you feel like everyone should come, but the reality is that you have to make a final decision on who will be part of this special day. This bride-to-do list item is important for any online wedding checklist or checklists found in print – so buckle up!
Figuring out who will attend your wedding involves more than just sending invitations – it requires thoughtfulness and care as well as consideration for budget constraints. Who do you really want at your ceremony? Take into account family dynamics, past relationships, friends from different stages of life, etc… When making cuts, think about how many people will fit comfortably inside the venue without becoming crowded or too noisy.
Once you've made these tough decisions (you got this!), don't forget to send those thank-you notes ahead of time so no one feels slighted. With a little extra effort now, creating an unforgettable event later becomes easier – and before you know it, you'll be off to booking vendors and starting other steps toward bringing your dream wedding vision to life!
Booking your Wedding Vendors
Ah, the joys of wedding planning! A beautiful event to celebrate two people in love. What could be more fun than spending hours and days researching vendors, comparing prices and making sure you get the very best deal possible? After all, it is your special day – why not make it as perfect as can be?
The task at hand now: 'booking of vendors'. Event and wedding planning comes with a long list of things to do to plan a wedding – this being one of them. From photographers to caterers, florists to cake makers, there's so much that goes into creating the ultimate wedding experience for both bride and groom.
So take some time out from all the excitement (and stress) of picking just the right dress or suit and start focusing on booking those key suppliers who will help bring your dream wedding vision alive. Make sure you go through every detail thoroughly before confirming any bookings; from pricing packages down to cancellation policies. With careful consideration taken throughout this process, you'll soon find yourself ready for that next step in your journey towards happily ever after: selecting the perfect attire for each member of the bridal party!
Wedding Attire Selection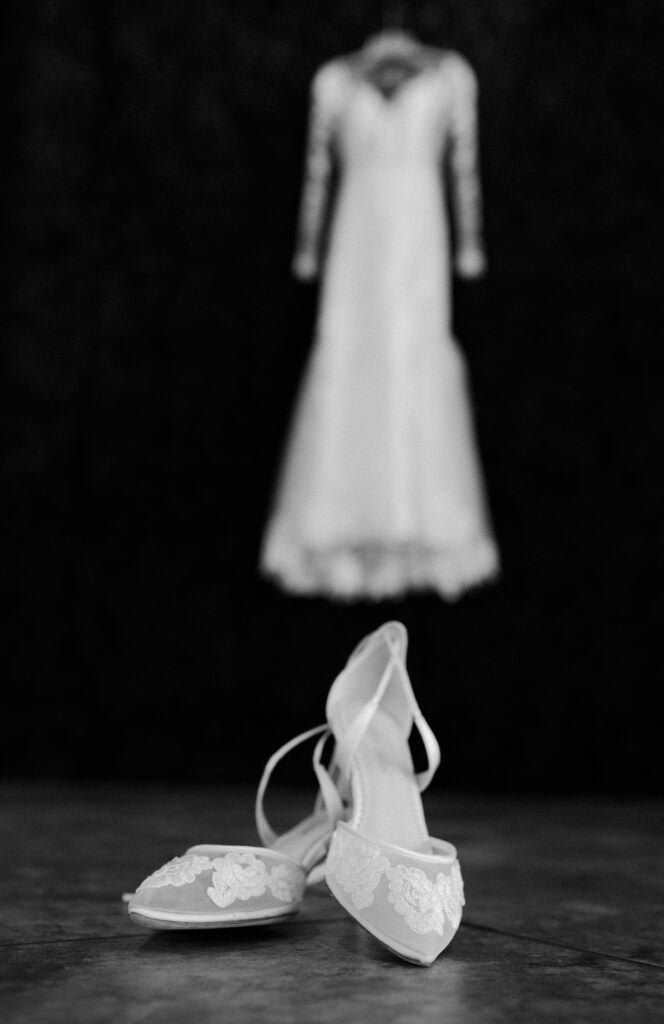 Coincidentally, I just realized that it was time for me to select my wedding attire. It seemed like only yesterday when I had first started planning the entire event—now here I was at the final step of selecting my bridal gown!
I needed to make sure that everything on my list of things you need for a wedding fit within the theme and aesthetic of our big day. With all eyes on us during our special moment, I wanted to look absolutely stunning in something that felt uniquely mine.
So there I went, browsing through racks after racks of gorgeous dresses with intricate detailing until finally finding the one that perfectly stood out from amongst them all. Now, with my outfit sorted out, I could move on to booking music and entertainment for the celebration.
Music And Entertainment
When it comes to music and entertainment for your wedding, you must have an unforgettable experience that will stay in the memories of all your guests. It is almost like a symphony orchestra playing a masterpiece – only with this performance, each note is tailored just for you! Whether you choose an up-tempo band or a classical string quartet, there's something about having live music at your ceremony that sets the tone for the entire day and makes it truly special.
You can also add some extra fun activities such as karaoke, photo booths, and even light shows if you want to make sure everyone has an amazing night they won't forget. Even adding small details such as personalized playlists are great ways to show off your personality while keeping everyone entertained throughout the evening. The possibilities are endless when it comes to creating the perfect soundtrack for your big day!
From picking out the right tunes to incorporating unique elements that reflect your love story, every aspect of music and entertainment should be carefully chosen and planned ahead of time so everything runs smoothly on an actual day. With careful consideration put into every detail, you can rest assured knowing everyone will be dancing until dawn – making your special celebration one they'll remember forever! Without hesitation, we move on to our next step: crafting beautiful wedding invitations…
Wedding Invitations
The task of choosing the perfect wedding invitations seems like such an arduous one. I imagine myself standing in front of a wall full of papers, each with its own intricate designs and messages that make it unique. It's almost overwhelming. My fingertips linger on the different textures as I try to find something that perfectly reflects our love story.
With so many options, how do you decide? Do we go for something traditional or modern? Should there be lace detailing or contemporary font? These are not just pieces of paper; these are memories waiting to be made – memories that will last long after the day has passed. With every decision comes a sense of power—a feeling like no other.
Our guests need to feel special when they receive their invitation in the mail, as if this was meant for them alone. We want them to understand how important they are to us, even before they set foot inside the venue. That's why choosing the right design is essential – it sets the tone for your big day!
As I continue my search, I am reminded once again what a privilege it is to have people who mean so much by my side on this journey. Now let me turn my attention towards catering and menu selection–the next crucial step in planning our dream wedding…
Catering And Menu Selection
The thought of selecting the perfect menu for your wedding is like a colorful rainbow in an otherwise cloudy sky. It has the potential to make or break your big day, as it forms an important part of the festivities and leaves guests with sweet memories. With so much at stake, the importance of catering & menu selection cannot be overstated.
Let's begin by first deciding on which type of cuisine you want to be served at your special day – Italian, Mexican, or Asian fusion? Once that's settled, you can focus on creating a menu that reflects both your personal taste and budget. Deciding on portion sizes is also key here; too little food will leave people hungry while too much might result in wastage. It's worth seeking advice from experienced caterers who know how to ensure everyone gets enough to eat without exceeding limits!
Choosing drinks can be just as tricky – alcoholic beverages such as champagne and wine are popular choices but remember there should always be plenty of non-alcoholic options available too! Don't forget about desserts either – think pies, cakes, tarts…the possibilities are endless! Whatever you choose though, aim for something unique yet delicious that won't soon be forgotten by all those attending.
With every dish planned out meticulously and each course carefully considered, it's now time to move on to decorating the venue…
Decorations for your Wedding
Decorating for a wedding is an exciting part of the planning process. Take, for example, one couple who had their dream wedding come true through careful decoration choices. They wanted to make sure that every single element was just right and put great thought into how it could all come together. From centerpieces to wall hangings, they were determined to create something special for their big day.
Choosing the perfect decorations can be intimidating but there are so many options available these days! Whether you're looking for traditional or modern decor, you'll find plenty of inspiration online as well as in stores. Lighting and colors play a huge role in setting the tone of your wedding so it's important to think carefully about what kind of atmosphere you want to achieve with your decorations.
Once you have decided on a style and color scheme, start collecting ideas from Pinterest boards or design blogs so you can get an idea of what will work best with your theme. Don't forget to consider any DIY projects too; this is a great way to add some personal touches without breaking the bank! With careful planning and attention to detail, creating beautiful decorations for your wedding will be easier than ever before – taking away some stress during the planning process. Now let's move onto photography and videography – two more elements crucial for capturing memories of your special day!
Wedding Photography And Videography
Cherishing the memories of your wedding day is a must, and photography and videography play an integral part in capturing those special moments. The beauty is that you can look back on these images and videos for years to come — they truly are timeless!
Getting the right photographer or videographer who understands what kind of shots you want to be captured is essential. It's worth researching their portfolio before making any decisions; quality should be at the forefront of your mind here. Think about how you'd like them to capture your wedding — do you prefer a more traditional style, or something more modern?
It goes without saying that having a dedicated professional behind the lens will ensure every single moment from your big day gets captured just as it happened — no detail left out! Be sure to discuss all necessary details with them beforehand so there are no surprises when it comes time for the event itself.
Of course I have to throw in a quick promo for myself and my girls here at Stephanie Jenkins Photo! I believe we are the perfect fit for your Virginia wedding needs and we pride ourselves on having availability and flexibility to get you exactly the photos you want and in the style and timeframe you want them. Click here to hear why our past brides chose us for their wedding photography needs!
Wedding Cake Design
Cake design for a wedding is like the cherry on top of the entire event. It's the icing that seals in all the sweet memories and sets off the whole celebration. With so much anticipation riding on this one element, it pays to take your time when making important decisions about its look and taste.
When designing a cake, you'll want to think carefully about what flavors appeal to both you and your partner, as well as any guests who may have allergies or dietary restrictions. Does classic vanilla sound too bland? Why not mix things up with a combination of chocolate and raspberry instead? You could also get creative by exploring different shapes and sizes – will it be round, square, or rectangular? The possibilities are endless!
No matter how many options you explore, remember that it's not just about aesthetics; at its heart, your wedding cake should reflect you two as a couple. So make sure to add personal touches such as handmade decorations from family members or special ingredients sourced from local vendors. This way, each bite will speak volumes about who you are together – now and always.
Once everything is decided upon, don't forget to leave enough room in your budget for delivery costs; after all, nothing ruins an otherwise perfect cake more than arriving late (or worse yet… wrecked!) Now that this part of wedding planning has been checked off the list, let's move onto transportation arrangements for those precious moments before saying "I do."
Transportation Arrangements
Organizing transportation for your wedding can be a daunting task. Figuring out who needs to go where, when and how is enough to make anyone's head spin! But with some careful planning and organization, you'll have everything sorted in no time.
First off, decide on the type of transport that best suits you and your partner's style. Do you want something traditional like horse-drawn carriages? Or maybe something more modern such as luxury cars or limousines? Decide what works for you both then take it from there.
The next step would be coordinating everyone's arrival times and locations – including yours! Make sure everyone has their ride arranged well in advance so they don't miss any important moments throughout the day. Assigning someone to coordinate all these details will help ensure nothing falls through the cracks.
Transportation arrangements are essential for making sure everyone arrives at the right place at the right time – without the stress! Now onto getting those marriage licenses…
Marriage License Procurement
Securing a marriage license is an important process in the wedding planning checklist. It's one of those tasks that can feel like a formality, but it's essential for both legal and sentimental reasons.
When I started my own elopement planning journey, this task felt especially intimidating. I thought to myself: "How do I even start getting our marriage license?". But after some research, I learned that procuring a marriage license isn't as difficult as it seemed. If you want a deeper dive on the process and some helpful links check our blog post for "How to get Married in Virginia"
To get your marriage license, you'll need to contact your local government office or visit its website. You will likely be asked to provide documents such as birth certificates or proof of residency. Depending on where you live, there may also be other requirements such as blood tests or waiting periods before receiving your license. Once all these steps are completed, then you should have no problem collecting your official document!
The good news is that once the paperwork is done and the fees paid – usually around $50 – you're free to move on to the next step in the wedding planning checklist: rehearsal dinner planning!
Rehearsal Dinner Planning
Planning a wedding can be overwhelming, but breaking it down into smaller tasks makes the process much easier. Rehearsal dinner planning is just one of many important steps in the overall checklist for your special day. Taking the time to plan and organize this event will ensure that it goes off without a hitch.
Organizing a rehearsal dinner requires some thought and effort. You'll need to decide on menus, seating arrangements, décor, and other details for the event space. Consider who you want to invite – close family members or all out-of-town guests. If budget allows, consider hiring professional help such as caterers or stylists; otherwise, take advantage of friends with culinary talent!
Once everything is taken care of, you have an opportunity to relax and enjoy yourself while celebrating with loved ones before the big day arrives. There's no better way to get everyone excited than by hosting a fun evening full of laughter and anticipation leading up to your nuptials. With proper preparation behind you, you'll feel confident knowing that your rehearsal dinner will set the tone for an unforgettable wedding experience ahead.
Finishing Up
It's finally time to tie the knot! You've gone through all of the steps of planning your dream wedding and now it's time to enjoy the fruits of your labor. After selecting a venue, budgeting for your special day, deciding on a theme and colors, refining your guest list, booking vendors, designing a cake, arranging transportation and procuring a marriage license – you are ready to say "I do."
The rehearsal dinner is planned so that everyone can gather one last time before the big day arrives. Enjoy this night with friends and family as you get pampered in preparation for the momentous occasion. This will be an evening filled with laughter and love; take it all in and absorb every precious detail.
You have done everything necessary to make sure your special day goes off without a hitch – congratulations! Now that you have completed your wedding planning checklist, let yourself relax! And Hey, if all of this seems overwhelming maybe we can help! We have several packages in the works with local Wedding Planners to help take some of the stress of planning off your plate!